Direct Sales and Your Website
Your website is a great place to generate direct sales  Jewelry, a book, clothing…. anything that the you can provide can be sold directly on your site..   Pictures of the items for sale and a description of the time become the content of your sales page.  There are a number of payment sites that are secure and efficient ways of accepting payment.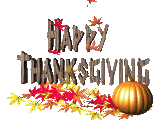 Alternative Payment Ideas
There is always a customer who won't use an online payment portals.     You might set up email orders with an emailed invoice for payment through a bank account or by mail prior to shipping of an item.  Money orders are still an important pay method for online ordering.  The type of payment should be specified on each page.
Website Overhead
Internet sales have eliminated most of the overhead costs associated with developing and selling a product.  A website focusing on the product design and value can generate unlimited, world wide sales.  The overhead costs to an online sales site are:
site hosting
site development,
product development
product delivery
marketing
product tracking
book keeping
staff
Website Overhead with WA
The cost of site hosting, site development and product tracking are all part of the WA program.
The cost of product marketing can be rolled into the WA program.
Product tracking is part of the WA program.
Product development would not be a cost in affiliate marketing.
Product shipping would be a business expense that would vary with product size, delivery method and delivery timing.
Accounting would be an additional business expense
Staffing, for an online business, is minimal.
Any Product Fits Direct Sales
I have plans for home made fishing lures that I plan will sell directly on a website.  I know people who create wonderful jewelry which they offer through direct sales at websites.  The internet touches millions of people daily.  Somewhere, someone is in
need of the product you produce.  A website that presents the product in an interesting way making purchasing as secure and easy as possible will get your product into the hands of consumers.
 Share your thoughts on what you read here in the comment section of the homepage.  What product would you present through direct sales?  Have you ever been done direct sales?