Websites can build income through commissions.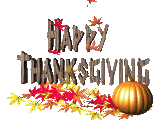 Monetizing a Site Means 
Making your site a place where people can buy goods and services….  making your site earn money.
Earning commissions as you add links for specific products and services that are pertinent to your site content..   If your site is about fishing, its a great idea to have a variety of links to fishing equipment, fishing trips and fishing stores displayed.   If your site discusses medical issues, links to medical equipment, medical suppliers and medial information is  is important.  
Affiliates Earn Commissions
The ability to sell goods and services for a supplier is called an Affiliate Program.
Affiliate programs pay commissions for sales at affiliate sites.
The link below is for Amazon. com.  If you click on that link and make a purchase with our account, this website receives a commission.
Direct Sales
Monetization can be through direct sales on your website.  A jeweler may sell items online.  An author would sell their book at their site.  Promoting books at a site, but not selling them on the site would not be monetizing the site.
Monetization can also be pointing visitors to retailers. Banners can open to product information and account registration offering
continuing commissions.  Links to products and sites can also open registration forms or product displays.
Does Content Relate to Monetizing?
Information on a site should be helpful and accessible.  Monetization of  the site relates to that information and is helpful as well.  Convenience and time efficiency are important to consumers today.  Being able to shop for a variety of products, online at just one site is attractive to most people.  By monetizing your website, you will be able to communicate the information that you consider important while offering products related to that information helping the visitor to your site and earning an online income.
Take a moment to share your thoughts about what you have read on this page in the comment section of the homepage.   Have you noticed affiliate marketing banners and links on other webpages such as Yahoo.com?