If you want to begin an online business, you need to be asking questions.
Did you know that there are almost 100 times as many frequently asked questions on bed bugs on the internet as there are frequently asked about online business?  People don't ask enough questions before starting an online business.
Click any image or link below for more information.
Why Online Business? 

There are thousands of successful "brick and mortar" businesses.  Some are franchises.  Some are huge box stores.  Others are small businesses.  They all have operating costs such as:
Office space costs
Equipment costs
Janitorial Costs
Maintenance costs
Employee Costs
Marketing Costs
Inventory Costs
Office supply costs
Government Operation Costs
Local Business  Operation Costs
That's a long list of costs.  Every $ goes to those costs before profits.
Online Business reduces costs.
Office space is usually in the home and often is a tax write off.
Equipment already in the home can be used.
The family is the janitorial service.
There are usually no extra maintenance costs.
There are usually no employees.
Marketing on the internet can be done at no cost.
Businesses can be run with no inventory.
There are minimal office supply costs.
Government fees still do not apply to internet businesses.
Internet business are popular because they have low overhead and a world wide customer base.  
Asking Questions About Any Online Business Opportunity is Important
You should be asking questions about an online business before jumping in.
Question #1:  What Kind of Business Do I Want?
Ask, "Does this business interest me?"   Working with your interest or passion doesn't seem like work.  List a few of your interests.  Can you build a business around one?
I built my business on something I love, fishing.
Question #2:  How Much Time will the Business Take?
Some opportunities involve weekly meetings.  Some require ongoing training.  Other require many hours to recruit.  Some opportunities ask you to figure out how much time you can commit.
Of course, the more time you can put into a business, the faster it will grow.
A business should not have a negative impact on your life.  No time, may mean this is not the right time for an online business.
Question #3: How Much will the Business Cost?
There are free starter programs with upgrades.  Start up costs can range from $25 up to $500.  There can be "up sells"  like literature or sales kits.  There can be optional services to purchase.  Still other opportunities are completely free.
Know the actual cost of each opportunity.
Question #4: How Much Can I Earn?
This is not the most important question.  It doesn't have an answer.   Earnings are always unpredictable. If a business opportunity promises you riches, its probably not real.
Question # 5:  What Do I have to Do?
This is a better question than #3.  You are asking, "What is this business?" Find out exactly what happens in the business.  You may not want to do it.
You might have to lead meetings for recruits.  You might have to answer dozens of questions.  You might have to build a website.  You might have to write articles.  Do you want to do it?
This goes back to question #1.  If you aren't interested, don't do it.
If its something completely new to you, you may want to give it a try.
Question # 6: Is There a Support System
Sometimes, you are alone in a business.  Other programs offer some training and then you are on your own.  Some have sponsors that work with you for a period of time.  Some programs offer continuing courses by program developers and program members.  In some programs, your support system receives a bit of compensation from your earnings.
Technical support is very important.  How easy is it to get technical help if your business site goes down?  Can you ask someone technical questions?
You should feel comfortable asking questions about program support.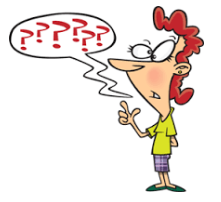 Questions Answered? – Take the Opportunity
 If you like all 6 answers, give the opportunity a try.
My Recommendation
I made a list of what I wanted in an online business.
Free Trial ….. Optional Upgrade
Something that Interested Me
Good Training
Something that Fit into My Time
No costly upgrades
No costly Inventory
Something New to Try
Great Support
A Way to Make Money
I have looked at dozens of internet business opportunities and tried a few.
Wealthy Affiliate Met All My Requirements
I could build my business around my interest…. fishing.
I could work as much or as little as I wanted.
I could make money.
I could get all the training I wanted.
I didn't need inventory.
I didn't have to buy anything extra.
I could get great support
Earn Through Affiliate Marketing
Ever wondered, "Affiliate marketing what is it?"  No? That's probably why you don't have an affiliate marketing business yet.

Just go to Yahoo.  Every ad you see is an affiliate marketing ad.   You can do that.  The ads will be on your site.  You will earn the commissions.
Take a Look at the WA Training


Take a Look at WA Website Hosting
Wealthy Affiliate offers all the training, support and tools you need to build a successful online business.  
Take a moment to leave a comment about this page.  Would you like to start and online business?  What questions do you have?