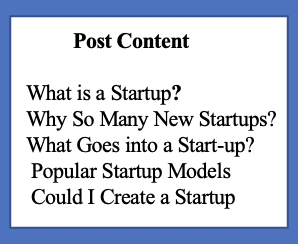 This article is about the online startup business phenomenon.  Markinblog.com states that there are at  least 26 million eCommerce sites on the web today.  This is more than double the number existing three years ago.  We will look at why have there been millions of start-up businesses world wide over the last 3 years.  As well, we will examine what goes into a start-up business.  From there, we will look at the most popular e-commerce start up models.  The article will also suggest the most practical online startup business model.
What is an Easy Online Business Startup
A startup is really any new business.  It might not be a unique business. But, a startup is new.  Often, people
think that a startup can only be an e-commerce business.  This is not true.  A local woman recently began to design her own line of jewelry.  At first, she sold the jewelry by word of mouth from her home.  She had created a business startup.  A startup business model can be completely original or similar to another model.  As long as it is used in a completely new business, it is considered a startup.  The person who creates a startup has a new idea. Or, they think they can present an existing idea in a new way.  Primarily, they are beginning.  This article will focus on the nature of e-commerce startups.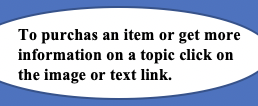 Why So Many Startups
Why have there been an extraordinary number of e-commerce startups over the last few years?  Interestingly, 3 unprecedented things happened in the world during that time.
The pandemic caused the world to stay home.  In many cases, the only way to obtain goods and services was through the internet.  Many businesses developed e-commerce startups to survive.
Many traditional jobs went away.  Out of necessity, people thought up e-commerce business models and created at home startups.
During this time, many people had a major shift in their life view.  Consequently, people left their traditional jobs in favor of working from home with more freedom and more life control.
Every kind of business popped up on the internet from online meal ordering to medical consulting.  It will be interesting to see how the world returning to normal will affect e-commerce.

Six Things that Go Into An Easy Online Business Startup
1. Any startup is based on the idea that people need a product or a service.  For example, Ben and Jerry simply decided to make a different, more intensely flavored ice cream.
2. The second thing that is needed for a startup is money.  Research and development is expensive.  The capital to move from  idea to sales is huge.
3. Next, people need to know about great product in the world.  A marketing strategy is necessary.
4. A delivery system is what gets the product to the customer.  Whether the product is a toy or therapy, there has to be a way for people to access it.
5. A payment method allows the startup to make money.  Creating a payment method can be complex because it also must allow for the return of payment if necessary.
6. Any startup needs customers who want the product or service that is offered.  USAtoday.com offered a comical list of 50 recent products that no one wanted.
This simple list is absolutely the bare minimum needed to create a startup.
Popular Startup Models
Despite the huge number of e-commerce startups, there only 5 basic business models.
Subscription – payment for reoccurring purchase of a product or service
Direct Sales –  creating, marketing, shipping the product or service
Drop-Shipping – Purchase, sale and delivery of someone else's product
Affiliate marketing – marketing someone's product for a per sale commission
Interaction – online or real time participation in an activity
Affiliate Marketing an Easy Online Business Startup
That definition of affiliate marketing shows a simple, effective business model that anyone can start.  Not only that, every person that uses a browser on the internet knows affiliate marketing.  Consequently, there is worldwide trust in this business model.  Think about Google, Yahoo and other websites.
Affiliate marketing has a number of advantages over other online business startup models.
Very low business overhead  –  only web hosting related tools.
No inventory.
Products and services marketed can be anything on the internet
No shipping or returns.
Don't accept product payment.
No huge startup cost
Over 5 billion potential customers on the internet
If being your own boss as you work from home sounds good, affiliate marketing might be for you.  Wealthy Affiliate, a world wide affiliate marketing platform, will ….
Teach you how to earn commissions marketing products for retailers.
Give you a free website to create your startup.
 Present ten free lessons on how to create an affiliate marketing startup.
 Help you to build your startup for 7 days.
 Help you to decide if affiliate marketing is for you.
 If it is, all the tools, 24/7 technical support, complete access to community expertise, the Jaxxy Keyword search program, over 100 video lessons and ongoing trainings are available to you for $49 monthly.  You can even try all this for one full month at less than half price.
Just Click on the Banner