Internet World Statistics, an online periodical,  states that 50% of the world's population uses the internet.  About 80% of that group buys online.  So, about 30% of the world's population uses internet businesses of some kind.
Internet Income
According to Mintel.com, 70% of Americans shop online.  Social Times, reviewing online shopping trends, estimates that 2.5 million dollars is spent on the internet every minute,
1.5 billion dollars per hour.
That's a lot of money.
Internet use has grown, world-wide, over 900% since 2000. It continues to grow.  Much of that growth is through wireless internet business.
Owning an internet business makes sense.
Internet Business
There are  basic attractions to internet business.
You have customers around the whole world.
You control expenses and profits.
You make the business decisions.
You can develop a green internet business.
You set the terms for your work day, your time off, vacations, etc.
At work, you might think, "Why do I have to do that?"   "I wish I could take today off." Start an internet business.  You wouldn't have to and you could.
Here are 5 of the most popular internet business ideas.
Free Lance Writing
Find free lance writing jobs online.  W

rite  product reviews or technical articles.  Be a grant writer.  Magazines need copy editors.  Pay: Per word or article.   Pros: Work at home on your time.  Cons: Work is usually not steady.  You have to keep writing.  Your topics are assigned.
Multi-Level Marketing
MLMs are not completely online.  You earn two ways.  You sell a product or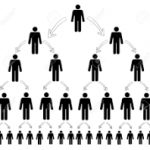 service.   You earn from the sales of your network. Products include make-up, vitamins, legal services, cleaning products, utilities and fruit.  Pay: Commissions on sales; small commission on sales of your network  Pros:  Good products.  Set your own schedule. Reasonable commissions  Cons: Constant recruiting and training; purchase of marketing/ training materials
Affiliate Marketing
You display the products of retailers on your website.  Most major websites like Yahoo display this type of marketing.  After joining an affiliate plan, you  use links and banners to display products and specials.  Pay: Commission on each affiliate sale  Pros: No overhead, no inventory, no costs related to products, work at home, world wide access to your website, choice of products, minimal product revision and  no network.  Your profits are yours.  You have your own website.  Cons: It takes time to build website traffic.  You need a website.
Online Polls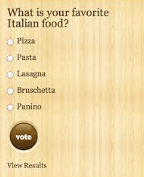 A number of online companies specialize in product and service opinion surveys.  You complete surveys stating your preferences. Pay:  You can be paid per survey completed.  Often you receive points that can be redeemed for products.  Pros:  Work at home.  No inventory.  Cons: You won't qualify for every survey.  Taking surveys gets old fast.  Pay is minimal.
Online Shopping Discounts
Discounts are offered on purchases of products.  Pay: Payments is the amount of the discount  Pros:  No inventory, no experience needed, discounts can be acquired anytime  Cons:  Products are designated, discounts are minimal.
Best Choice for Your Internet Business
Affiliate Marketing
You can probably make money at any of these internet businesses.
Affiliate marketing offers the most potential.  Every product imaginable can be represented.  Website content can support affiliate products.
When choosing an Affiliate Marketing Program, check:
Program format
Instruction
Tech Support
Costs
Opinions of others
Wealthy Affiliate
Wealthy Affiliate is the best affiliate marketing program because of:
Free Starter Memberships.
Word Press version for creating a websites.
Great Tech support
Community  expertise.
Practical, Free Lessons.
Two Free Websites.
Live video lessons.
Live chat.
Program blogging.
No upselling.
Reasonable priced Premium membership.
Multiple websites through the Premium Membership.
Personal support by the two program founders.
Registration for the Starter Membership is Free and Easy.  Just click the button above.  Enter your name and email address and choose a password.  No credit card is needed.
Share you thoughts about this page in the comment section.  Have you had an internet business?  Are you interested in an internet business?  
SeaBear.com 12 Days of Christmas Day 7 Sale! Free 3-oz Can of Smoked Oysters with Purchase of Chowder Night for Two Meal…Use Code DEAL7, Valid 12.7.16 Only